More drawings have commented on what my impression of the people in them is in the other blog at myspace
here
. But will write about the drawing here.
The toros is a mess here you would think he was superman but liked doing the drawing might be somthing i will put in a future work. That right hand looks like it might be a prosthetic or somthing as well.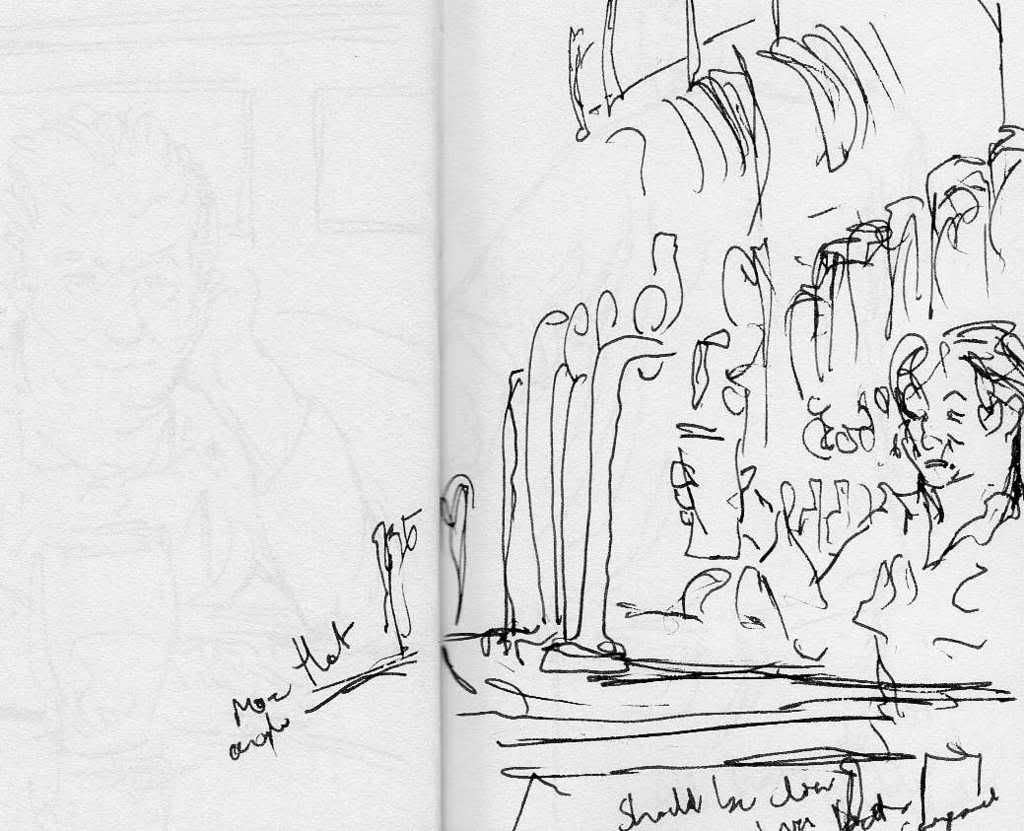 would actualy like to do a painting of this got the angle of the bar wrong so its out and a man sat in front of me so i had to guess after a bit but there was a nice composition ,can always go back and have another pint.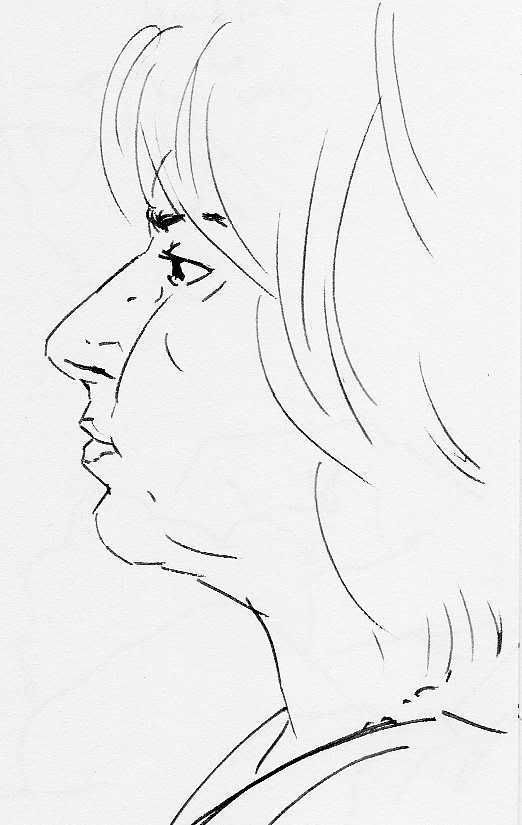 This woman was on the bus one morning, the big line for the cheek was put in eairly and was what i built the face around but id done it to large and so when i was finished i was a bit dissapointed as it goes almost right up to the eye. would have been happier if it was a bit shorter, but the ines are nice and clean.
Will make this the last one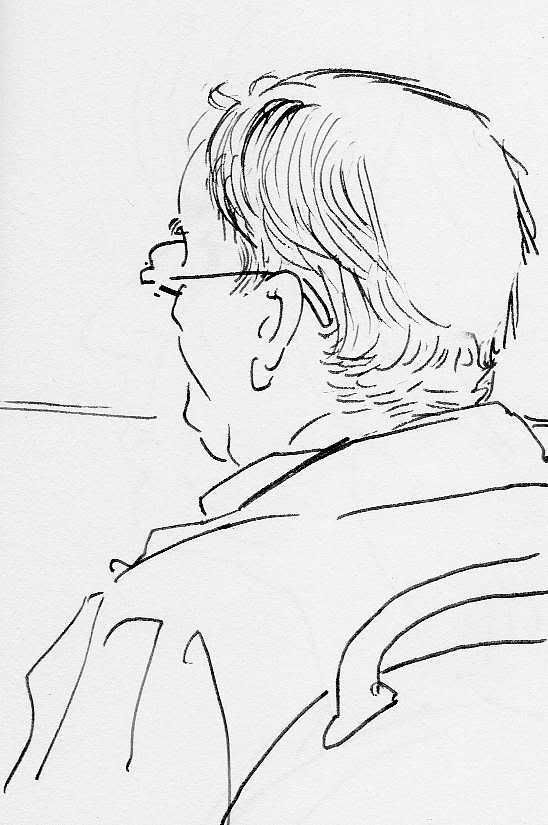 Am always doing the back of peoples heads thats just how bus rides are i supose wonder if you can become famous for doing the back of peoples heads?